NASA Awards Launch Service 
Contract for TROPICS Mission 
to Study Storm Processes
NASA has selected Astra Space Inc. to provide a launch service for the agency's Time-Resolved Observations of Precipitation Structure and Storm Intensity with a Constellation of SmallSats (TROPICS) mission. The TROPICS mission consists of a constellation of six CubeSats and will increase the scientific community's understanding of storm processes.
The launch service contract for the TROPICS mission is a firm fixed-price contract valued at $7.95 million. NASA's Launch Services Program at the agency's Kennedy Space Center in Florida will manage the launch service.
The CubeSats, each the size of a shoebox, will provide rapid-refresh microwave measurements that can be used to determine temperature, pressure, and humidity inside hurricanes as they form and evolve. The TROPICS mission's high-revisit imaging and sounding observations are enabled by microwave technology developed at the Massachusetts Institute of Technology's Lincoln Laboratory. These observations will profoundly improve scientists' understanding of processes driving high-impact storms.
Astra Space will launch the CubeSats on the company's Rocket 3 from Kwajalein Atoll in the Marshall Islands with three separate launches over a 120-day period. The TROPICS mission is targeted for launch between Jan. 8 and July 31, 2022, under a Federal Aviation Administration (FAA) launch license.
For more information about NASA and other agency programs, visit:
Science Team
William Blackwell, Pl

MIT Lincoln Laboratory

Scott Braun, PS

NASA GSFC

Robert Atlas, Co-I

NOAA AOML

Ralf Bennartz, Co-I

University of Wisconsin

Mark DeMaria, Co-I

NOAA NHC

Jason Dunion, Co-I

University of Miami

Ron Errico, Co-I

NASA GSFC/GMAO

Vince Leslie, Co-I

MIT Lincoln Laboratory

Frank Marks, Co-I

NOAA AOML

Robert Rogers, Co-I

NOAA AOML

Chris Velden, Co-I

University of Wisconsin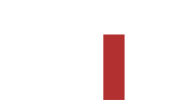 A constellation of identical 3U CubeSats provide sounding (left CubeSat has a temperature profile of a simulated Tropical Cyclone (TC) from a numerical weather prediction (NWP) model) and 12-channel radiometric imagery (center CubeSat has simulated radiances from NWP model and radiative transfer model and the near right CubeSat has a single-channel radiance image of a TC) with a median revisit rate approaching 30 minutes to meet most PATH requirements.
The Time-Resolved Observations of Precipitation structure and storm Intensity with a Constellation of Smallsats (TROPICS) mission will provide rapid-refresh microwave measurements over the tropics that can be used to observe the thermodynamics of the troposphere and precipitation structure for storm systems at the mesoscale and synoptic scale over the entire storm lifecycle. TROPICS comprises a constellation of CubeSats in three low-Earth orbital planes. Each CubeSat will host a high-performance radiometer scanning across the satellite track at 30 RPM to provide temperature profiles using seven channels near the 118.75 GHz oxygen absorption line, water vapor profiles using 3 channels near the 183 GHz water vapor absorption line, imagery in a single channel near 90 GHz for precipitation measurements, and a single channel at 206 GHz for cloud ice measurements.
This observing system offers an unprecedented combination of horizontal and temporal resolution to measure environmental and inner-core conditions for tropical cyclones (TCs) on a nearly global scale and is a profound leap forward in the temporal resolution of several key parameters needed for detailed study of high-impact meteorological events (TCs being the primary emphasis in this proposal). TROPICS will demonstrate that a constellation approach to earth Science can provide improved resolution, configurable coverage (tropics, near global, or global), flexibility, reliability, and launch access at extremely low cost, thereby serving as a model for future missions.